If any of you are wondering....Pleeto is a nickname given to me by my dad when I was born....Having never seen a "pleeto"....I am not sure if this is a compliment or not.....
Thursday, December 6, 2012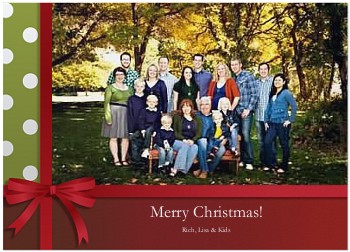 Wrapped In Dots Christmas

Posted by

Lisa
at 2:44 PM
No comments:

Wednesday, November 21, 2012
Mother hears Little Feet of morning
And desires slumber could last…
Just a little longer.
Little faces, staring into hers, hoping for their breakfast.
"Please", Mother says…"I really want to sleep."
Little faces grow and have their own Little Feet
To feed.
Lots of time for rest.
Daughter asks…. "Will I never sleep?"
Mother sighs…."I miss the Little Feet."
Posted by

Lisa
at 9:14 AM
No comments:

Friday, August 24, 2012
I talk to myself. A lot. Often.
Some might say that this is a sign I am going crazy. I disagree with this. I talk to myself to keep from GOING crazy.
Many times have I told off the individual who offended me or someone close to me while in the shower (ME, alone...in the shower). I think it is quite healthy...at least I didn't cause a scene or hurt feelings that didn't need to be hurt. Everyone was spared, and I allowed myself to blow off considerable steam. Forgiveness came much more quickly, and I was able to go about my business.
So, maybe, I'm really not talking to myself....I don't answer back. I am talking to the shower curtain. It has taken on many faces. Of course, when I get nervous old SC's tongue might be getting loose, I just throw it away.
I am just very grateful that SC cannot talk. Or, Abbey, the cat.....Hmmm.
Posted by

Lisa
at 12:58 PM
No comments: